I recently wrote an answer on Quora about a therapist giving a client a hug, with someone asking if it was okay to do or not. Many are dead set against any hugs, physical touch, etc. How sad that we live in this place and time, that such care or touch can be threatened and taken the wrong way. My son is a teacher and when he walks down the hallway with students, he crosses his arms in front of him to prevent any negative recourse that could happen. How sad. Sadly, this is where we are in our world, which makes it hard to have contact or feel at ease talking to the opposite sex or nowadays, same sex without being criticized. Being cautious is necessary.
So as I wrote my answer and just re-read it, it made me think back of where I was when I walked into my former counselor's office back in 2014. I was at the end of my rope and the knot was unraveling as it was. Please help me! This was my last-ditch effort as I was becoming so hopeless and I wanted hope, which I had lost over the years due to situations. I felt there was no use to try anymore, I was exhausted.
My counselor and I covered a lot of stuff in four years together, some not so easy and there were times I wanted to walk out and not come back. Although, and most times, I could not wait to get back to another session. It was like a battle digging through the trenches of life and the battle fatique of it all was felt by me and I do believe her, too. Thank God she fought with me and for me.
As we have just gone through this world-wide pandemic and all the craziness and confusion, there is light at the end of the tunnel nowadays but it has not been easy for so many. I have several people I know personnally who have passed away or have been in the ICU for weeks. Covid19 is real. I am not here to go on a tangent about this matter though.
In my counseling, we discussed many times about the hugs I so dearly wanted and needed from others, mostly mother figures in my life. There were only a few that I depended upon and clung to, hoping that I would get the care and love from them, plus that tight hug that made me just melt, feeling as though my emotional pain disappeared for at least a minute. There was a void within and as much as I tried to pray and work through this issue, it would not leave. I felt as though I became a professor at hugs, as there are hugs but then there are real hugs. Those 'real hugs' did not happen very often but I desired them, where I felt I was actually loved. This was a part of my life, since a child. I could never understand why I hungered for love from others but not my own mother. Why can't I get that from my own mother? A question I could never answer but my counselor helped me grasp the childhood emotional neglect, rejection and abandoment I often felt and little by little, I understood. It made sense to me.
There was love as we were a family and I was taken care of with a roof over my head, a warm bed, clothes and food but never loved as a young child and grown adult that should have been received. It causes a void. No child should go without hugs and not being told that they are loved. The child grows up questioning everything, trying to figure it all out. Starvation of love is just about as bad as starvation of food, both causing death.
In my answer I mentioned that I made, was how my counselor took time to understand me and helped me understand myself while she listened to the words and the inaudible words not spoken as I sat before her. She also heard my silent screams of needing her hugs. It was hard to express my heart and the fact of telling her my heart's cry for that hug, which was an embarrassment. Plus it was not a one-time request. Please Hug Me! Please!!
While she was my counselor, I did not see her as a mother figure actually, as we were near in age. Still, she saw that little girl within me starving for love and compassion and that 'inner child' within me did reach out for her motherly care and compassion. It's an odd place to be and describe but thank God I was given this opportunity and I had just the right counselor. God's Timing is perfect. Looking back, she made me work through this period and others, as we discussed in detail, but I had to ask her for that hug, it was not just freely given. Please Hug Me! I knew she cared for me.
Those many sessions with her over the years were worth every penny and my time invested, determined of not giving up. The hugs given when leaving were very nice and some weeks I was fine, I did not need a hug. In my whole life though, I was always tangled up with the desire that I had never spoken of this for someone to love me and hug me, as I opened up to her. This inner, emotional pain was hidden, as I did not know how to deal with a deprivation of love. How sad is that. Would I ever get over this desire and need? Honestly, I saw no hope. It felt like a til death do us part basically in my life and in that, a sad, lonely death.
It was this past year, 2020 when the six-foot social distancing and masks became part of the norm for all of us. Do you hug or do you not? Do you pat someone's arm for encouragement or do you not? The physical contact became non-existent between everyone, from friends, family and even our own children. To leave my sons with no hug was beyond heartbreaking. Fear, sometimes, as I fight fear anyway and now this, fear that I would get sick from my boys or I would make them sick. God help us all!
Several months into this pandemic and calming my own panic attacks by deep breathing, EFT tapping, prayer, refinishing furniture, painting, etc., trying to calm myself down and mind off of the unknown to get through another day of the unknown. Or thinking the dark cloud of this virus was going to get me, like a boogeyman. After awhile I realized my desire for those motherly hugs was diminished. While I missed my counselor, my church family, sisters and others, I was not missing the hugs. How could that be? I had to wonder if I had put up a wall of not wanting to be hurt due to what I had just gone through or if I had just finally overcome the need for such and can live freely in my mind and body of not being overwhelmed with the need for that hug from a motherly figure. Could it be? Who am I? I put myself in places either by thinking or in the six foot distancing space, viewing Facebook of them or photos, where I was with those I had wanted hugs before just to see how I was responding. I was doing fine, I did not need their hug. With the restrictions, it would not happen anyway but I could walk away peacefully, not crying within of not receiving and sit in my car and cry. That's huge! All my life this was a struggle. Now, it's a foreign part of me.
Many times, I have written about my former counselor. Sorry if you get tired of reading about her but she is and will always be a part of my life. I knew in early 2014 that I wanted the end of my life to be better and that is when I started searching and praying about the 'right' counselor. September, 2014, I walked into her office and walked out four years later, not the same person. There was some tremendous pain at the end of how our sessions ended, but I survived. I do miss her. Had it not been for all the muck we went through and her pushing and tugging at me to bring me to safety and breathe fresh air, I would not be where I am today.
Learning to love myself and care for that little girl within me, which sounds goofy, and she helped me understand this of myself, but she, the little girl within, is still present and still needs love. Only I can give.
It feels really good to know that the screams within me for hugs, most of my life, have been quieted. I cannot imagine going through 2020 otherwise, as I don't know if I could have survived. Seeing the past, where we were last year and where I am today, you cannot tell me that God does not exist. He knew I needed my counselor back then and way before 2020 and to live the rest of my life to the fullest. His Timing… had it not been, I do not know where I would be, today.
Even writing this blog about the hugs, my neediness all through my life, I still felt the pain and knew the torment I had experienced. In writing, I had to wonder if I was sinking back into this mode or do I sincerely feel a change has happened. I don't want to experience such heartache ever again. Do I miss hugs from many, I do, but I am fine. If I would see my counselor out one day, do I want her hug, I wonder. Time will tell but odds are, yes, who am I kidding. If she needs a hug, I'll hug her. lol Now, I'll make her ask me. We all need hugs.
I have learned through reading blogs or other questions asked and replies on Quora, it is that I am not the only one that has dealt with this lack of love and needing hugs. We all need love, to give and receive, no matter our age.
I am sure you can look over your life, you can also say, "Where Would I Be" if it had not been. Count the Lord's Blessings and see that your outlook on life and your happiness increases with joy and thankfulness.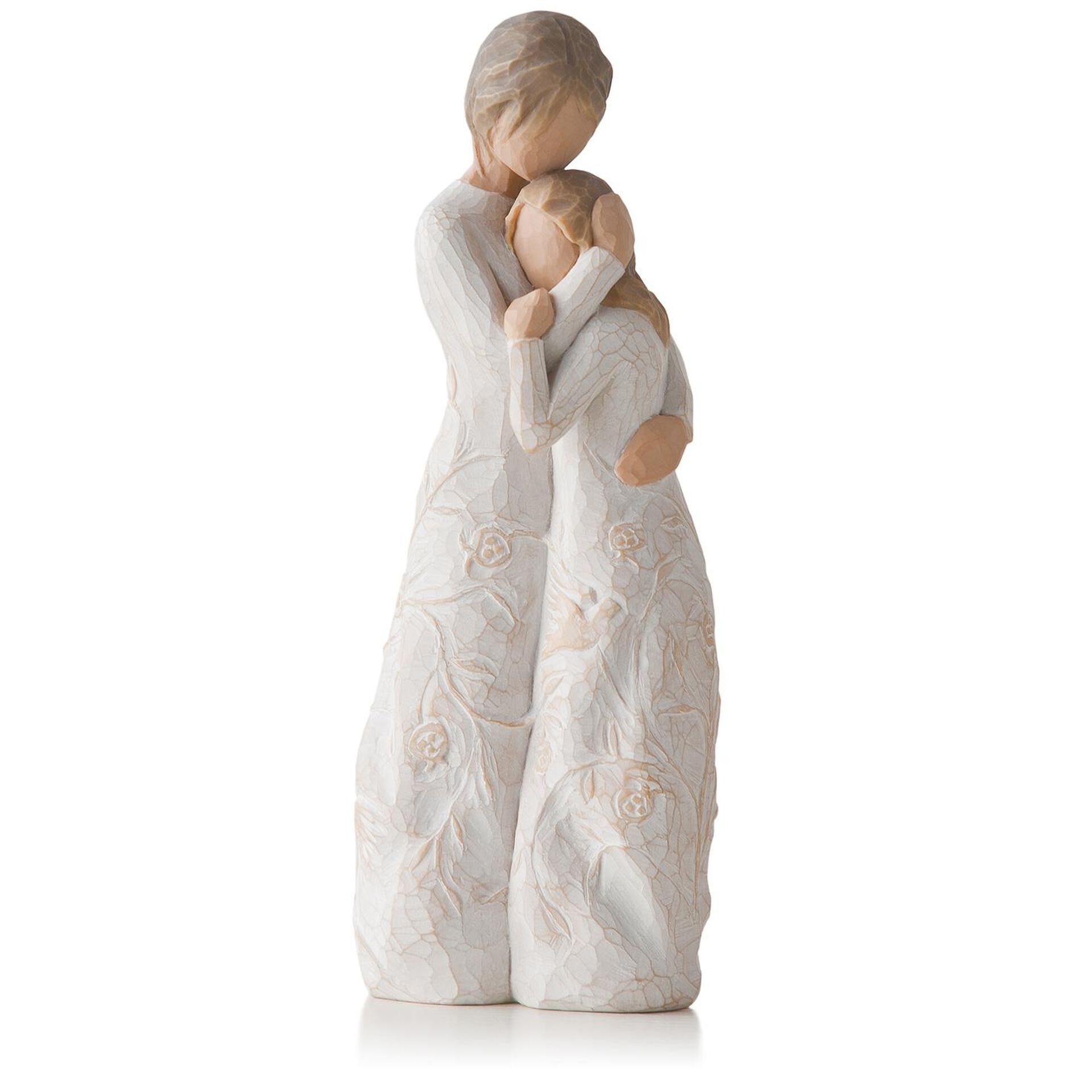 "Healing the mother wound and recovering from the emotional absence is a process and takes time depending on your mother wound and experiences. It is a journey of becoming the person you are meant and want to be and the healing the wound can set you free from self-criticism, self-doubt, reduce anxiety and depression, improve your relationships and benefit you in many other ways."
Healing the mother wound – Part 2: 10 Steps to healing from emotional absence
https://www.psychologytoday.com/us/blog/tech-support/201304/7-common-wounds-daughters-unloving-mothers
https://www.psychologytoday.com/us/blog/tech-support/201810/7-things-someone-who-grew-unloved-needs-adult?